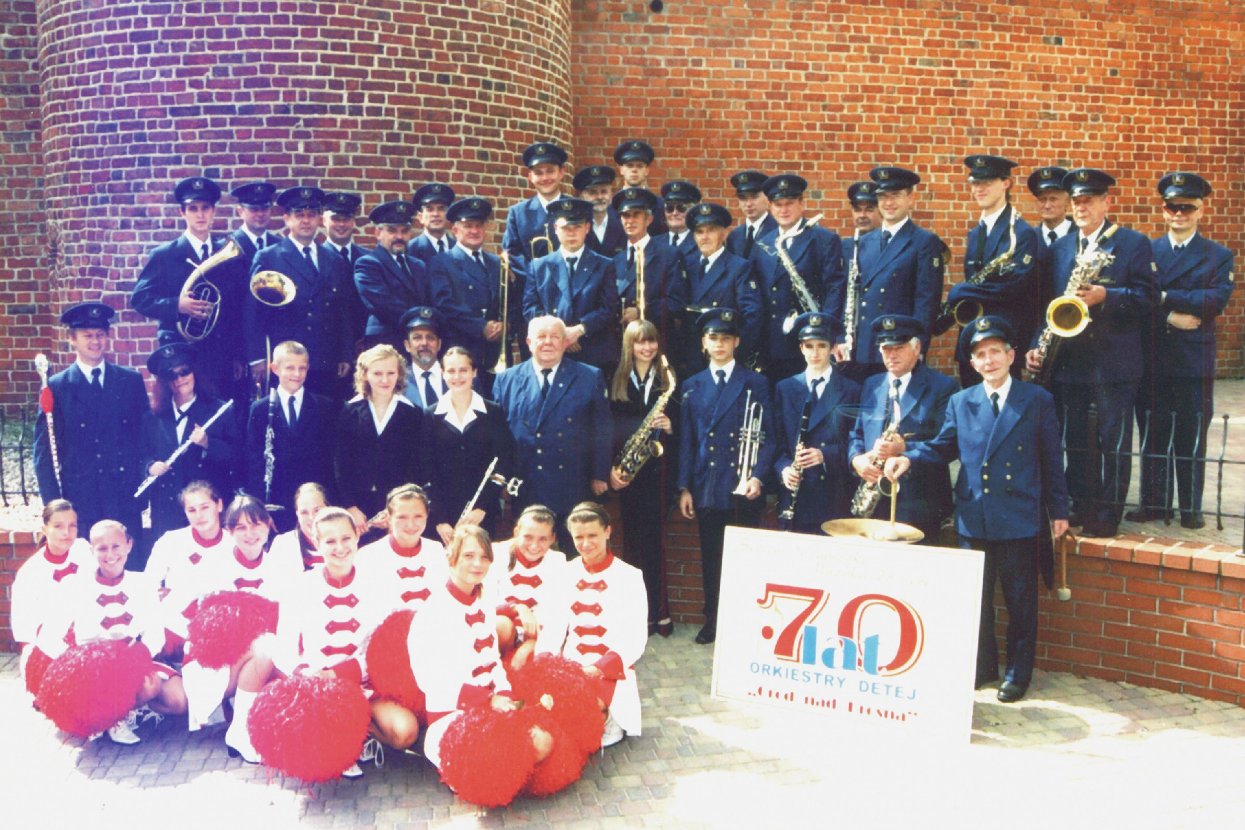 The orchestra came into being in 1936 on the initiative of the current autority of the factory Wilhel­m Hugon Miller. After the restructuring in 1999 the orchestra stoped being a factory's orchestra and became an association working on its self-employed with the help of the city's cultural department in Kalisz. Currently the orchestra contains 35 active musicians, and their participation in the orchestra can be seen as a voluntary service. The band-master and conductor is Marek Kubera.
Since its beginnings the orchestra added splendor to events of factories, the city , within the region and the state as well as religious ceremonies. It took part in voivodeship's and state's reviews and gave concerts abroad (Germany, Italy). Furthermore the orchestra gained numerous awards.
Some of them are:
- 1st waward in the 2nd Bienniale of Wind Orchestras in Nysa in 1986
- in 1987 the orchestra gained the 2nd award in the Wind Orchestras' Review of the Region Kalisz
- in 1989 the current conductor Ryszard Krzemiński gained the "Honourable Baton" in Grodzisk Wlkp.
- in 1989 r. in Ostrzeszów for the performance of the march the orchestra was awarded with the 1st prize
- in 1992 in Grodzisk Wlkp. it gained the III prize
- in 1996 in Swarzędz the orchestra was honoured for the performance of the compulsory music pieces, in the same year it gained the "Golden Horn" in Grodzisk Wlkp.
- in 2001 in Leszno the band gained a certificated prize
- in 2002 r. at the International Review of Wind Orchestras "Leszno" it gained the "Golden Horn"
Furhtermore the band gave concerts in Germany and Italy.
In February 2006 the orchestra celebrated its 70-ies anniversary.
more about the orchestra: www.grodnadprosna.pl