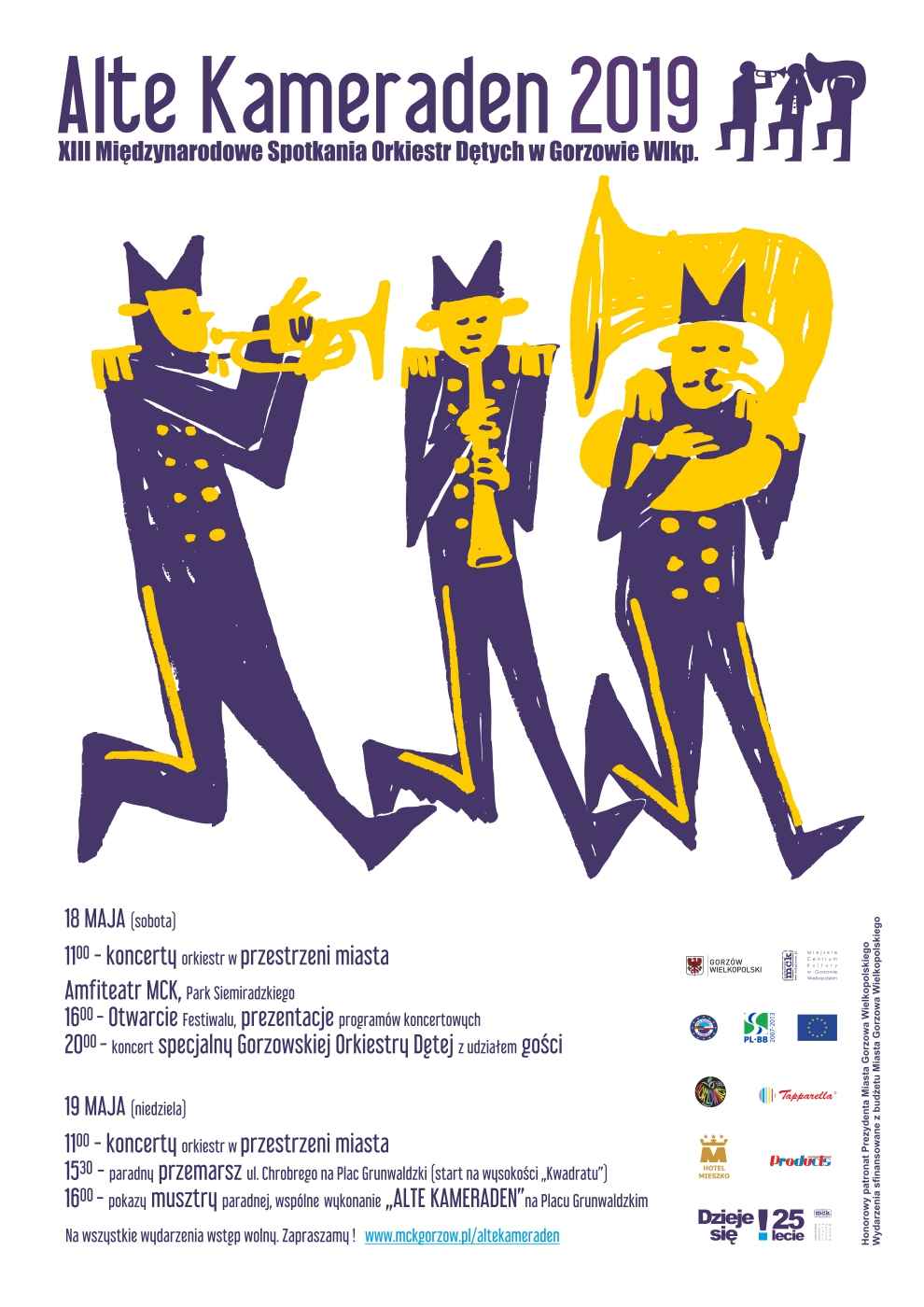 The march "Alte Kameraden" will be played for the 13th time. The next International Wind Orchestras´ Meeting begins at May 18th, at 04:00 p.m. in the Open-Air-Theatre Gorzów. The concert program will be played by:
Marktmusikkapelle Seewalchen am Attersee (Austria)
Harcerska Orkiestra Dęta Hufca Ziemi Przemyskiej z Żurawicy (Poland)
Dechový Orchestr ZUŠ Bystřice nad Pernštejnem (Czech Republic)
Blasorchester des Musikvereins Müllrose (Germany)
Orkiestra Dęta Chludowo (Poland)
Grodziska Orkiestra Dęta (Poland)
Wrzesińska Orkiestra Dęta (Poland)
Gorzowska Orkiestra Dęta (Poland)
In the evening the Gorzowska Orkiestra Dęta will play a concert with its special guests.