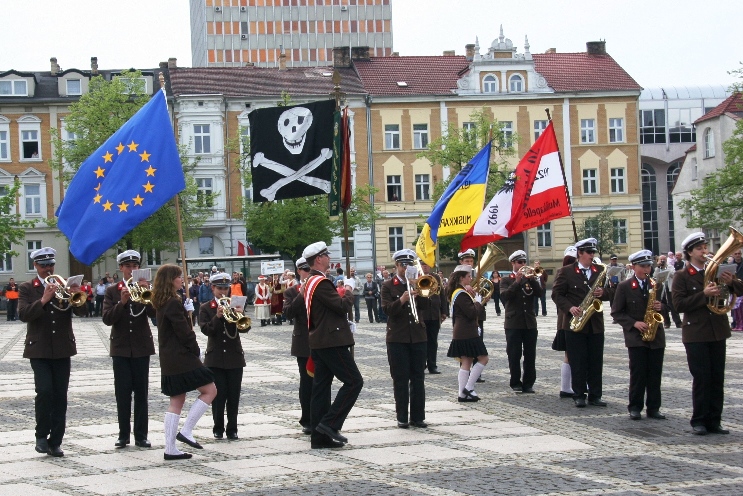 Alte Kameraden 2021
A new Year – but still no news.
Yet, we have to fullfill a lot of regulations. Our activities are limited. For this reason we have to cancel the International Meetings of Wind Orchestras and Marching Show Bands "Alte Kameraden" 2021.
We are inconsolable.
We based our decision in concern of the health of all participants, the audience and our co-workers.
We wish you all great health and hope to see you soon in 2022.
The long announced concert of the rock band Kult and the wird orchestra Gorzowska Orkiestra Dęta will take place at the 21th May 2021 in the open-aire theatre Amfiteatr MCK.