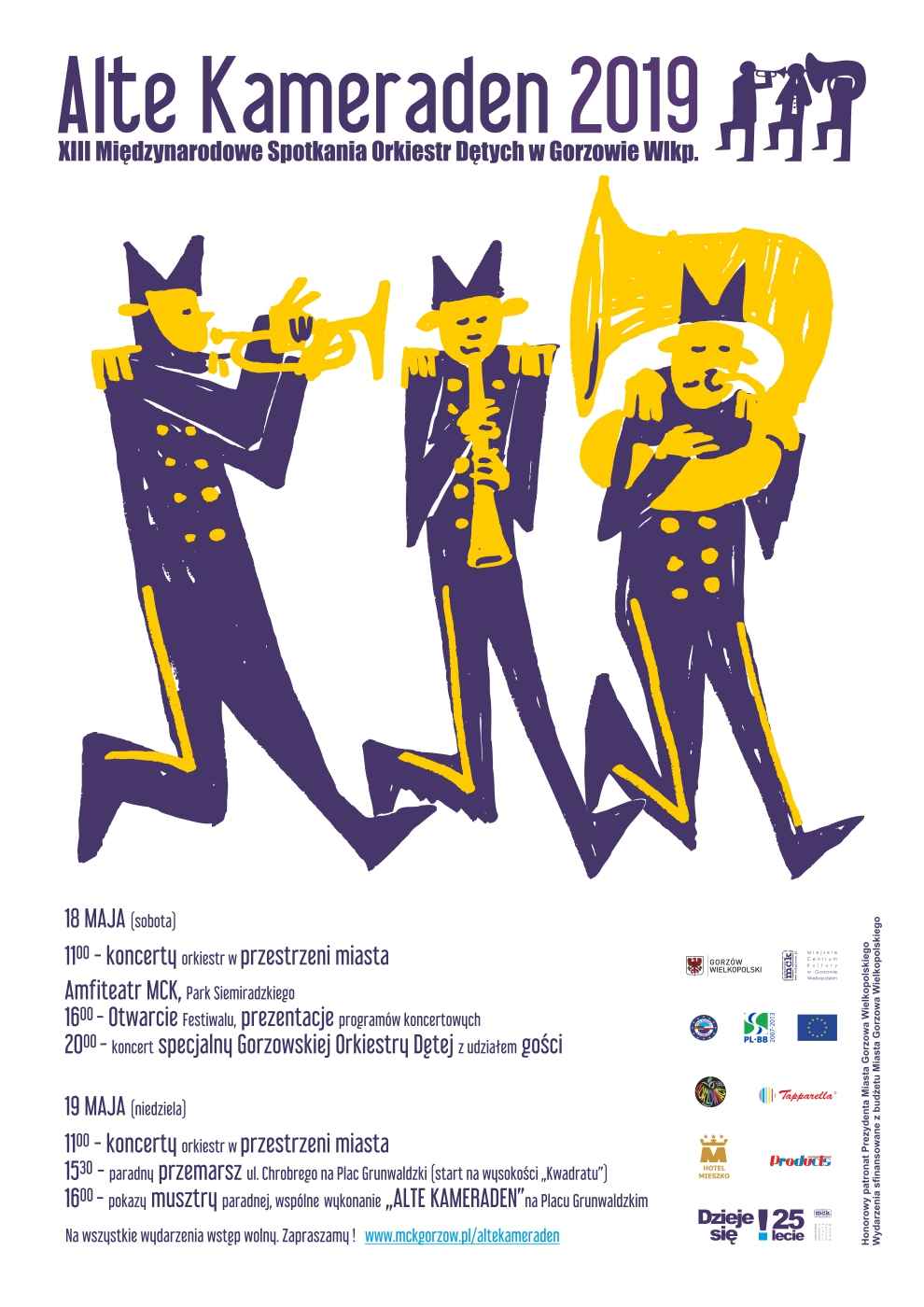 The march "Alte Kameraden" will be played for the 13th time. The next International Wind Orchestras´ Meeting begins at May 18th, at 04:00 p.m. in the Open-Air-Theatre Gorzów. The concert program will be played by:
Marktmusikkapelle Seewalchen am Attersee (Austria)
Harcerska Orkiestra Dęta Hufca Ziemi Przemyskiej z Żurawicy (Poland)
Dechový Orchestr ZUŠ Bystřice nad Pernštejnem (Czech Republic)
Blasorchester des Musikvereins Müllrose (Germany)
Orkiestra Dęta Chludowo (Poland)
Grodziska Orkiestra Dęta (Poland)
Wrzesińska Orkiestra Dęta (Poland)
Gorzowska Orkiestra Dęta (Poland)
In the evening the Gorzowska Orkiestra Dęta will play a concert with its special guests.
More about orchestras: HERE

The next day will be very spectacular. There will be a parade with cheerleaders, an orchestra's show and a common music playing by all orchestras together (more than 360 musicians will play at the same time! . At sunday, May 19th at 03:30 p.m., we will start from the crossroad ul. Chrobrego and ul. 30-go Stycznia. In a colourful parade we will go to Plac Grunwaldzki, where will take place an orchestra's show. We already booked good weather and hope (this is even more important) for a huge and wonderful audience.
Teaser: