- the largest international big band jazz Project of its kind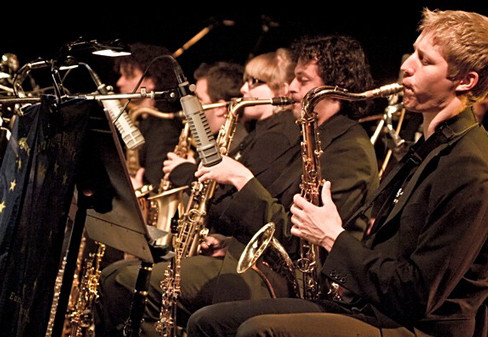 "What the world needs now is more swinging and less skirmishing; long live Swinging Europe and the EJO." Jack Bowers; allaboutjazz.com
Since 1998, every year the Danish-based organization Swinging Europe puts together a European jazz big band tour under the name of the European Jazz Orchestra - EJO.
Each year a new conductor, new compositions and a new line-up of 19 handpicked musicians, aged 18 - 30. In 2010 EJO will be conducted by Slovene Tadej Tomšič on the Europe tour.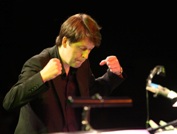 Tadej Tomšič's basic musical thought is strongly devoted and dedicated to the world's and also Slovene jazz heritage. His post hard-bop orientated compositions and arrangements follow traditional jazz approach emphasized by a strong sense of swing and aim to achieve enrichment of the sound with a special concern to the audience – an important part of his music approach includes an honest wish to satisfy various musical taste and his honesty could also be the reason for his wide recognition and acceptance in Slovenia and other countries.
Tadej Tomšič: "As a composer and arranger I am trying to prepare the kind of program that will bring and cover a wide range of jazz music with a main goal to indulge the musicians as well as the listeners."
The European Jazz Orchestra is supported by the European Union.