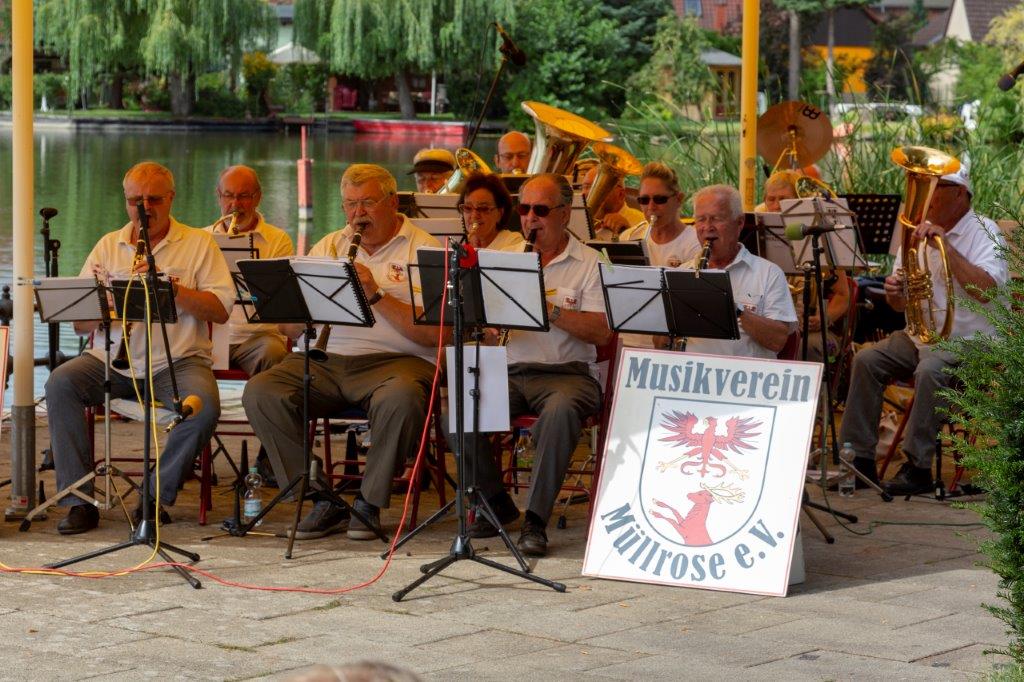 Blasorchester des Musikvereins Müllrose came into being in 1996. In time the band enlarged to an amount of 18 musicians.
Since the year 2000 the orchestra annually plays a series of open-air concert called Müllroser Seekonzerte on different places around the lake Müllrose. Closing these series, at the end of August there is always a big evening performance called Müllroser Zapfenstreich taking place at the romantic lakeside Müllrose.
The orchestra's repertoire contains typical wind music as well as pop songs and rock music.