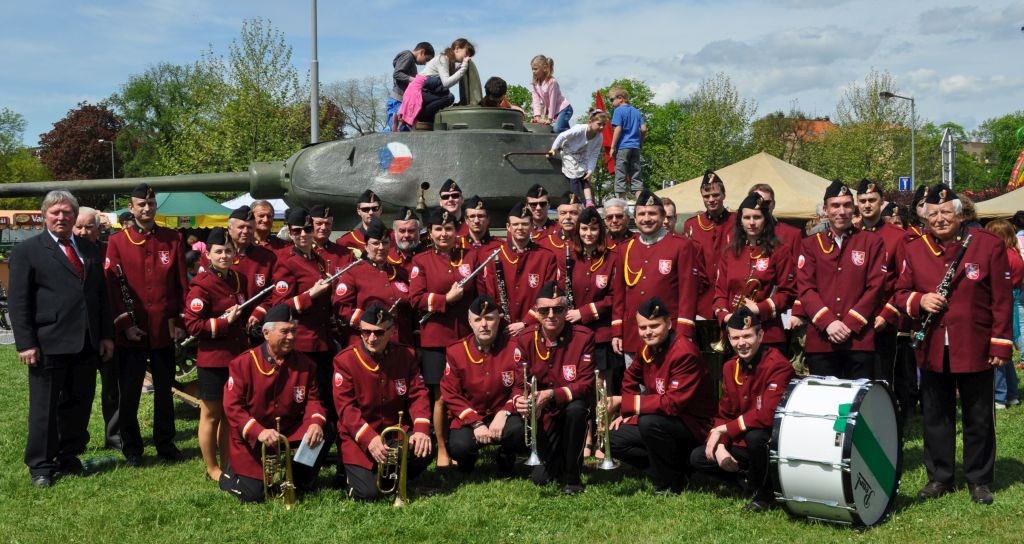 The Wind Orchestra of Hradec Králové is nowadays probably the most significant wind orchestra in the region of Eastern Bohemia. The orchestra proudly represents the city of Hradec Králové, as well as the whole region during its concerts and festival appearences not only in the Czech republic, but also abroad.
The orchestra especially likes to play in Poland and for the Polish audience. The rich history of the orchestra began in 1921, when it was founded as the first civilian brass band in town.
Last year the orchestra celebrated its 95th anniversary with a special festive concert – together with its audience. There have been many conductors leading the orchestra during those 95 years. The contemporary band master is Ladislav Tyrner, who is also a french horn player and music pedagogue working at the Music School in Žamberk. Last year the orchestra started to collaborate also with young conductor and a theater actor Zdeněk Hrbek. In the Wind Orchestra of Hradec Králové there are more than 50 musicians, mostly non-professionals, basically of all ages. There are also several excellent instrumental and vocal soloists. The orchestra´s very colorful repertoire is appreciated by devotees of the traditional czech brass music, but also by the audience of operas, operettas, musicals, difficult orchestral works and fans of contemporary pop and film music.
More about the orchestra: www.domhk.cz