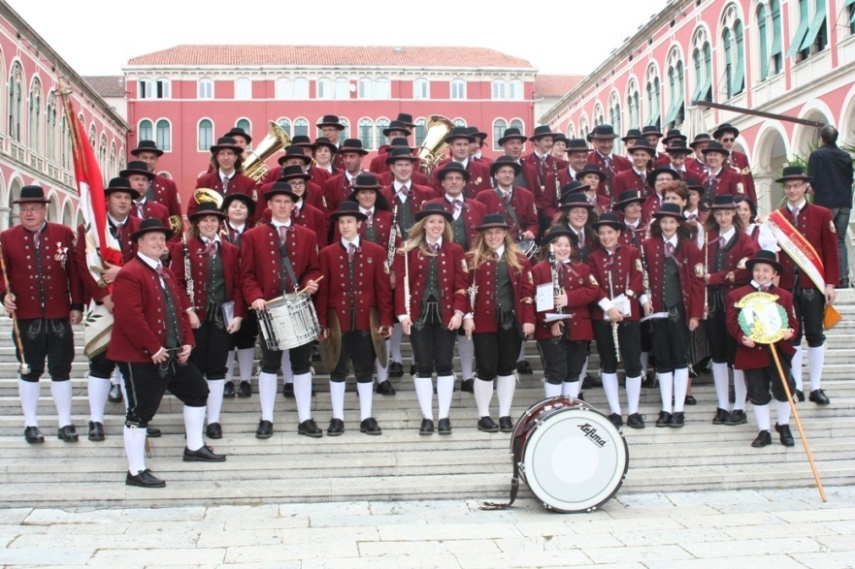 We are the music association Kurorchester Oberlaa and we come from Vienna-Oberlaa. Oberlaa is a woderful wine-growing place at the southern edge of Vienna. Our orchestra was founded in March 1976. Currently it contains 60 musicians – all semi-pro musicians – at the age of 9 - 70 years. Since September 2012 the orchestra is lead by Johannes Hoffmann. The musical education of our orchestra's children and youth is very important for our association. In the frame of the orchestra they have the possibility to learn how to play a wind instrument and give concerts with our children's orchestra. For this reason, we do have a lot of children and youth as members of the orchestra.
We performe at village fêtes, church celebrations and many other events, for example the Wiener Festwochen (Vienna Festival) and the Faszination der Blasmusik (Fascination Wind Musik) and give a lot of individual concerts. Furthermore through out the years we took part in a lot of competitions and musical events in Austria and its neighbour countries. The highlights of our activities were the travels to Japan and Moscow. In the year 2010 we took part in the International Wind Music Festival, Mid Europe, in Schladming (Austria).
In 2013 during the "European Festival of Wind Music Blasmusikfestival" in Split (Croatia), we achived the third prize in the category C gathering 88 out of 100 points. Besides our concerts ratings in the frame of the Vienna Wind Music Association are as followed: in 2001 level D – very good success, in 2009 land 2012 level C – very good success.
more about the orchestra: www.musikverein-oberlaa.com