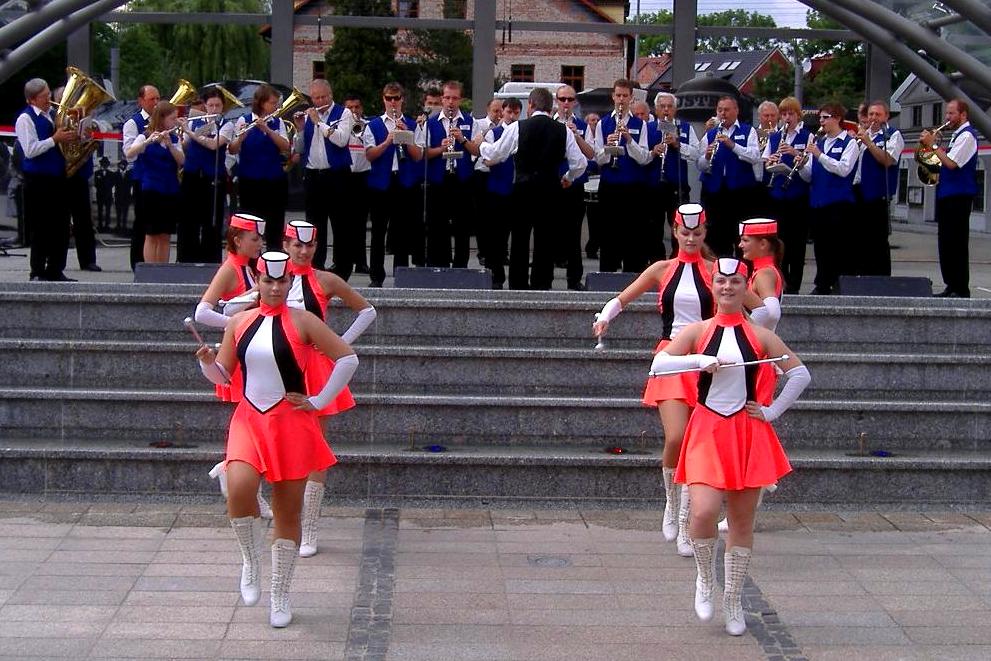 The Kopřivnice Wind Band was established in 1993 as a continuation of Mr. Alois Hrnčárek's Youth Band. He has been a leader and its conductor since the Youth Band was created in 1973. The approximately 70 amateur musicians various in age but the majority of them are young people under the age of 25. The orchestra repertoire is very wide – from medieval historic music, parts of the classical operas or operettas, through musicals, evergreens, folk Czech brass music to modern music composed by present-day authors – some of them are befriended with the band.
The Orchestra performed in more than 11 European countries and was a price winner in a lot of national and international music competitions.
An attractive Majorettes Group accompanies the Orchestra during marching parades.
more about the orchestra: http://medo.koprivnice.org