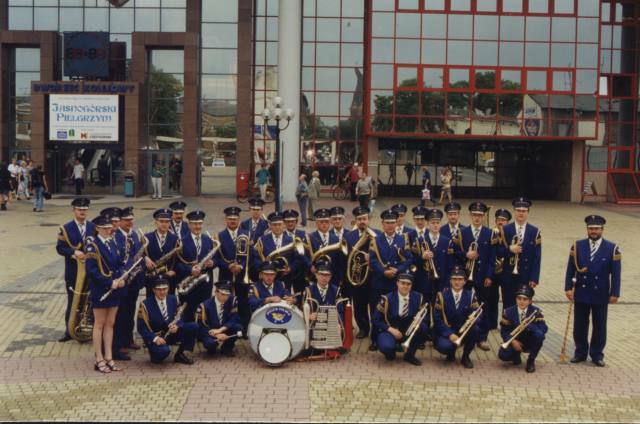 The Wind Orchestra of the Polish Post in Częstochowa started its activity in May 1994 on the base of the Wind Orchestra from Flax Trade Factory "Wigolen" in Gnaszyn.
The orchestra is very active from the beginning in the life of Polish Post taking part in all postal feasts in the town and in the country.
The orchestra is also invited to lend lustre to bigger religious occasions on Jasna Góra and to all State celebrations organized by Town Hall in Częstochowa.

The most important achievements of the band are:
· the first place in the competition for the Cristal Ring in 2007 in Koło,
· distinction on the International Competition for "Gold Lyre" in 2003 in Rybnik.
· musical setting and playing national anthems on the National Stadium in Chorzów at the speedway competitions for Grand Prix in 2005.
The orchestra also gave concerts out of Poland in Arnhem - Holland, in Porto San Elpidio – Italy, in Latvia and in Lithuania.
The bandmaster from the beginning is Mr. Bartłomiej Pięta.
Since 2004 the orchestra cooperates with the dancing group from the Communal Culture Centre in Wręczyca Wielka under choreographer Mrs. Magdalena Burzyńska.