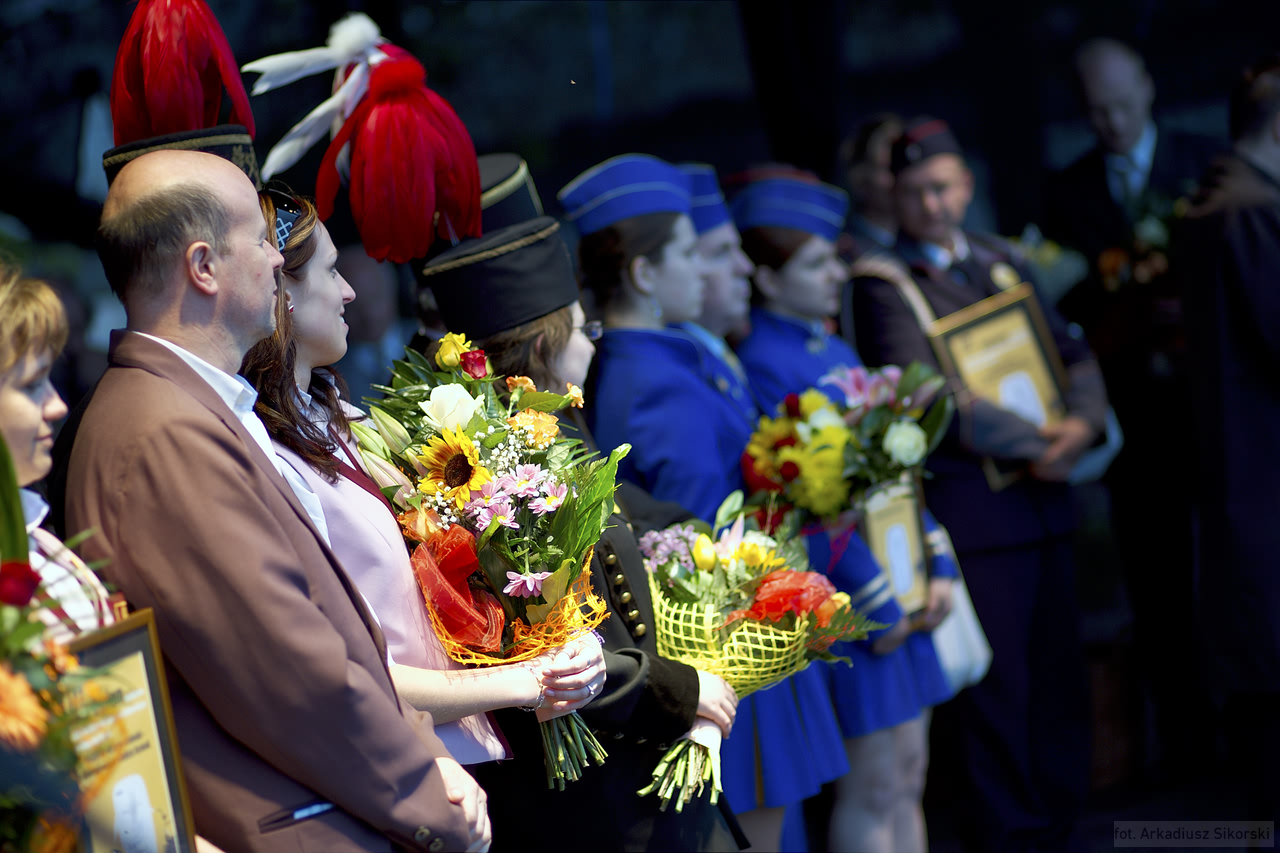 The 4th International Wind Orchetras' Meeting "Alte Kameraden 2010" is alreafy behind us. Let's take a deep breath and remind this event...
This year's edition was an extraordinary international one. The bands from Germany, Austria and Czech Republic made a good job. The audience had the possibility to realize several ways af makeing music in different regions of Europe, and to see how music can be used as a medium to communicate with people from another culture.
The youth orkiestra Jugend-Musikkorps Rostock from Germany suprised everybody with its presentation full of energy. The audience claped in time to the entertaining music.
Another way of makeing music showed the Musikkapelle Obermarkersdorf from Austria. It surprised with its passion to marching music, even in that way that the jury awarded this band to gain the prize for the marching competition.The reason was for sure as well the convincing presentation of a marching parade. This parade brought some African elements to us here at the riverside promenade in Gorzów.
The Czech youth orchestra Amatérské sdružení hudebníků - dechový orchestr mladých Jistebník performed a very diversified repertoire which found its fans not only within the audience but also within the jury members. The orchestra gained the prize for the best concert program and its brilliant tubaist a special honoring.
The Grand Prix of this year's "Alte Kameraden" gained the Gorzowska Orkiestra Dęta. The Jury, which co-operates and judge the performance already for the 4th time, observed an evolution and progress in the work presented by the wind orchestra from Gorzów. For this reason the musicians conducted by Bolesław Malicki are not allowed to take part in the competition in the next year's edition. But anyway we'd like them to present the orchestra's repertoire as a host.
The afternoon and the evening of the 1st of May was made the time pass more pleasantly by the concert of the Quintetto Rossini from Italy. Afterward the European Jazz Orchestra gave its great concert..
The weather was exceptionally favourable and gave us, the inhabitants of Gorzów, and other visitors to delight in the music in the warm sun in May.
The internatinal growd of musicians was charmed by our town and the atmosphere of our Meeting.
For sure, we will meet again in about a year!
{jcomments on}